Snowy City Days
Daydreaming about Slovakia's Tatra Mountains while Stuck with City Snow
People always want to talk about the weather. When I was a kid, I used to think that talking about the weather was what you did when you didn't really want to talk to someone. As I've gotten older, I've realized that weather is the most common human experience. We use it as a base point to connect and relate with everyone else. Yet even so, every person has a vastly different interpretation of "good weather". Yes most people love a sunny 70 degree day, but some people think that 50 degrees is freezing where as others find it quite balmy. Being from Colorado, I am a huge fan of the snow, but I've found that a lot of people disagree. Now that I live in Washington, DC, I realize that there is something slightly less magical about snow when you are in a city. As I am writing this, I am looking out my window and watching beautiful falling snow turn to a brown slush on streets that are utterly devoid of people.
The beautiful, white slopes of the Tatras
For me, snow should drive energy and life outdoors during the day to indulge in activities such as skiing, snowshoeing, or sledding. These long days playing in nature should be followed by piles of blankets, a warm beverage (or a beer), and good company. This snowfall makes me long for a return to my hometown, or better yet, a chance to explore a new mountain in a place I've never been. 
Last year, while utterly avoiding my life and instead exploring Eastern Europe, I had a chance to do just that. After getting myself decidedly stuck in the wonderful world that is Budapest, I decided to break away from the cities and get in some much needed time with nature. A friend of mine was heading up to the high Tatras to a village called Zdiar. I woke up at 5 am to drag myself from the hostel to the Keleti train station for a 6 am departure. We took the train to Kosice in the southeast corner of Slovakia and sprinted our way through a 10 minute transfer onto another train to Poprod - our gateway to the Tatra mountains. By the time we got to Poprod it was midday and the sun was out. We sat in a patch of grass looking out at the mountains gin rummy waiting for the bus that would be the last leg of our journey.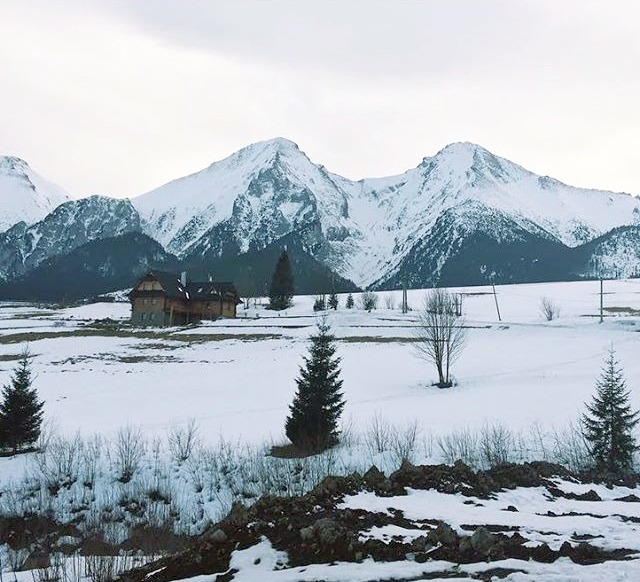 The babbling creeks of Zdiar
When we got to Ginger Monkeys hostel in Zdiar, we were greeted by an adorable dog named Wally (a feature that makes any hostel exponentially better)! We'd arrived in the afternoon so there wasn't time to ski that first day, but we headed down the street to the corner ski shop where we were fitted for skis at the unbelievable cost of 8€ per day!!! 
Since we couldn't ski that day, we decided to go for a walk along the river. Zdiar is nestled in a small valley in the mountains. I have unfortunately lost most of my photos from this time, but it is easy to imagine the beauty of the snow covered trees and the babbling creek that greeted us on our first day in the mountains. This is what I dream of when I dream of winter, and these are the days filled with weather I want to talk about. The sun was barely poking through the clouds, the early spring temperatures causing the snow to slowly drip from the trees, glinting in the late afternoon light. It was just warm enough to walk around with nothing more than a sweater, but with enough snow that boots were the only appropriate footwear. I felt perfectly at home, hidden away up in the mountains again, and was ready to get on the slopes the next day!
Zdiar is close to a number of small ski slopes, and by small I mean like a poma lift with two runs, and one mountain - Strednica. Strednica, the most expensive and largest of the mountains, rang in at 34€ a day, a price I would have gladly paid all week! Unfortunately, when we arrived at the mountain the next morning it was closed due to winds, so we turned back and went to Bachledova, one of the smaller slopes closer to where we were staying.
The nectar of the Gods - Tatra Tea!
Bachledova had all of two runs open and so we spent our day going up one side, down the other, back up, and down to the bar where we would indulge in a beer, or later in the day... Tatra Tea*! Otherwise known as the nectar of the gods! It didn't matter that we were spending our day going up and down the same little hill or that the weather slowly became less pleasurable because we were playing in the snow!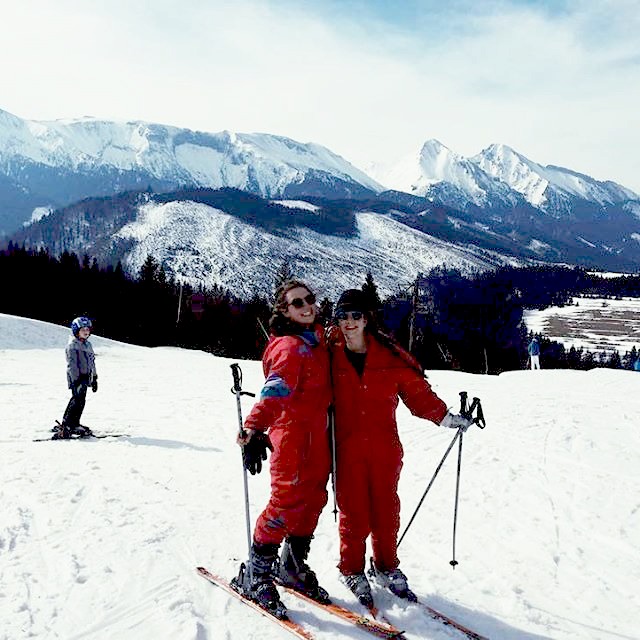 That night, we went to the corner restaurant - the only real restaurant in town (outside the Goulash Man who made amazing Goulash and served it to you through a window) with everyone else who was staying there and ate a hearty dinner of meat and potatoes, sharing stories of our days and indulging in the company of the few people who were up in the mountains with us.
The next day we did make it up Strednica and skied top to bottom all day long! The rest of the week was filled with much of the same! Trips to the mountain, hikes around the village, a movie day, good company, good drinks, and so much time outdoors! That week was one of the best weeks of my entire five month trip because I got to indulge exclusively in the culture of the mountains! 
In cities there's a need for restaurants, theaters, bars, museums and a million other things to fill the day. In the mountains the only thing you need is snow and your day is set!
And now, as I sit here in DC watching the snow turn to rain outside my window, I am reminded why weather is so much worse in the city! It drives people indoors, it makes it impossible to get around, and it provides very little room for activity. But that doesn't mean snow is bad!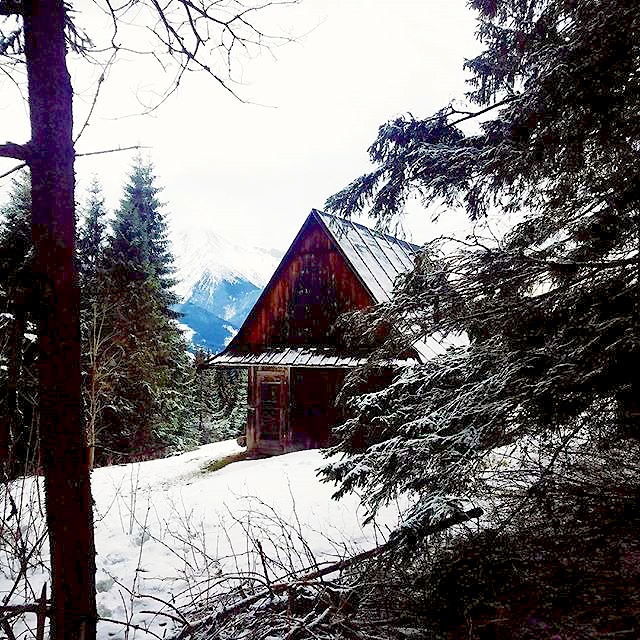 So while I hope that reading this inspires everyone to hop on a plane to Slovakia to indulge in the cheap skiing, delicious food, amazing alcohol, and the wonderful dog in the high Tatras, I also hope that it inspires you to use snow as an opportunity to do things, rather than a chance to retreat from social situations and nature in general. Grab some friends and spend a weekend at a cabin in the mountains, go on a trip to the mountains instead of the beach this year, find the one hill in the immense flatness that is DC and turn it into a sledding hill, just don't blame the snow for keeping you indoors.
And remember, when there's nothing to say - you can always talk about the weather!
*I must take a moment here to give a full out endorsement of Tatra Tea! My friends and I refer to it as the nectar of the gods! It is alcohol made from tea, brewed in the mountains of Slovakia! It comes in a bunch of different flavors, from flower to forest fruit to citrus to coconut. Every flavor is a different alcohol percentage, so be careful, but it is DELICIOUS!